Introduction
The DMS Satellite Software was designed to speed up the process of analyzing patient ECG data from remote locations, by transferring the data directly over the internet instead of mailing the recorder or flash card.

How It Works

The Satellite Server serves as a base station for all computers to connect to.

The Satellite Explorer is used by technicians in a service center or hospital to analyze patient data.

The Satellite Client is used by a doctor's office or hospital to send and receive patient data to the Server.

The most significant advancement in Holter ECG technology in the last ten years.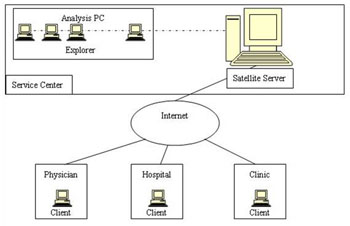 Satellite Server

Usually located in a hospital or scan center, the Server PC should be a dedicated PC in order to maintain stability and security.

Receives and sends patient data from the Client and Explorer computers.

Unique internet program, designed only for the cardiology needs of Holter and Cardiac Event ECG.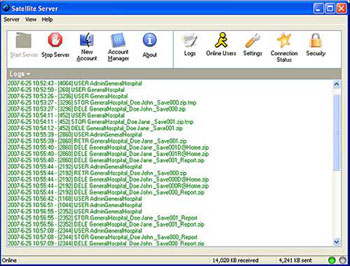 Satellite Explorer

Installed on a typical PC station.

Used by Holter scanning specialists to download patient data from the Server, then to upload it back when analysis is complete.

Usually located inside the same hospital or scan center, and on the same local network as the Server computer.