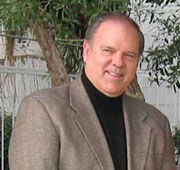 Chairman of DM Software Inc Mr. Bill Parsons
DM Software Inc. USA (DMS) headquarter is located in California USA, a company that Mr. Bill Parsons built in 1975 specializing in Electrocardiography product. DMS and its product have been approved with FDA Certificate, CE Certificate, ISO13485 Certificate.
For many years since its founding, DMS has dedicated itself to the research and development of Electrocardiography product. DMS cooperates with USA or European ECG specialists and provides series of advanced and reliable Holter products. From Model Premier I to Premier 12 (CardioScan 12) Holter, every version is the representative of advanced Holter product. DMS is the first company that uses personal computer to do Holter replay and analyze.
DMS has owned Holter analysis techniques for many years, and has a lot of experience in about 100,000 hospitals globally and about billions of illness cases. We have a lot of proprietary technologies in Artificial Intelligence. The analyze techniques of DMS is advanced analyze techniques in the world. And thanks to the unique Holter analyze techniques, the Multifunction PC-ECG system, Stress Test ECG System, Multi-bed Telemetry ECG Monitoring System, Mobil ECG System of DMS are also famous for their steady, efficient and accurate performance in the industry.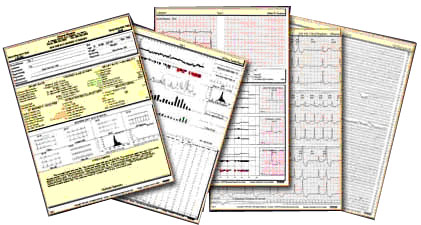 DMS' sells product to the whole world. The product are not only popular in US, Germany, France, Switzerland, England, Spain, Italy, Portugal, Russia, Poland, but also the best-selling in China, Japan, Australia, New Zealand, Canada, Mexico, Brazil, India, Bangladesh, Argentina and so on. At present every year about ten thousand sets of DMS equipment are installed and used in many country's national hospitals, more and more users use and like DMS' product and benefits from them.

DMS is equipped with 3 satellite Holter service center in USA. Every day each service center handles 300-400 patient cases in American. Each new version must pass these three central confirmations to be provided to customers. Since Holter service center system unceasingly getting matured, in Australian, Brazilian, and European DMS local subsidiary companies have also established the satellite Holter service center.
DMS will provide better product and more advanced idea for Asia market. DMS will also provide a better service and continuous support to our core business agent who also supported us all the time.
We assure distributors and customers that we always provide state-of-the-art products with excellent after sales service.
Finally, let us fulfill our dream hand in hand and create our future together.
US DM Software Inc 2009-1